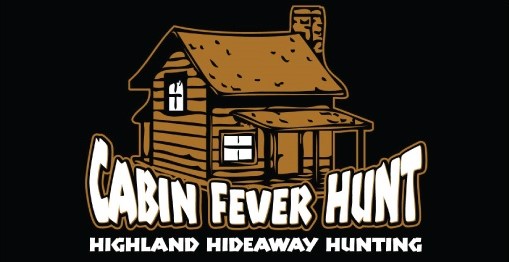 Cabin Fever Hunt 2020
Come on out and join us at Highland Hideaway Hunting for our 2020 Cabin Fever Hunt on Saturday, March 28th. You get a fantastic day of hunting and cash prizes will be awarded for 1st, 2nd place. We'll also be giving away a gun during dinner!
You can register online using form below or call 319-648-5065.
Event Details:
Location: Highland Hunting Preserve
Date: March 28th, 2020
Cost: Each team requires an Entry Fee TBD
5 Person Teams
Reservations: There is a $100 Deposit to reserve your space
Three different time slots for hunting
Each Entry Fee Includes:
Shotgun Shells
Ticket for Gun Giveaway
Lunch
Awesome Dinner
Door prizes
And more!
Each person receives a ticket for the gun give away, but you must be present at the steak dinner to win. Please call or email us to reserve your spot or complete the registration form below. Team slots will be filled on a first come, first served basis. Feel free to call or email us for further details.
A special thanks to our sponsors.
Register Now