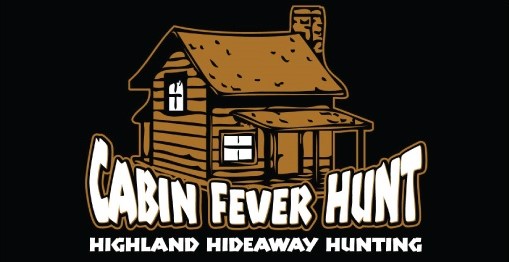 Cabin Fever Hunt 2021
Come on out and join us at Highland Hideaway Hunting for our annual  Cabin Fever Hunt on Saturday, March 27th 2021.
We are excited to be hosting this annual tradition, however, because of COVID, the social gatherings during the day and after the hunt will not occur. We will have some great give-a-ways, and a fun hunt!  Stay tuned to this page and our social media for additional details.
Event Details:
Location: Highland Hunting LLC
Date: March 27th, 2021
Cost: $800.00
5 Person Teams
Reservations: There is a $100 Deposit to reserve your space
Three different time slots for hunting  8am, 11am, 2pm
Each Entry Fee Includes:
2.5 hour hunt
Shotgun Shells for the event
Great BBQ meal to go
Door prizes and give-a-ways
–NEW FOR 2021–
The rules, pointing system and hunt will have a different twist to it this year.  We are still working out these fun details and will release them soon!
We have a limited number of entries available, so if interested please don't hesitate to sign up.
A special thanks to our sponsors.